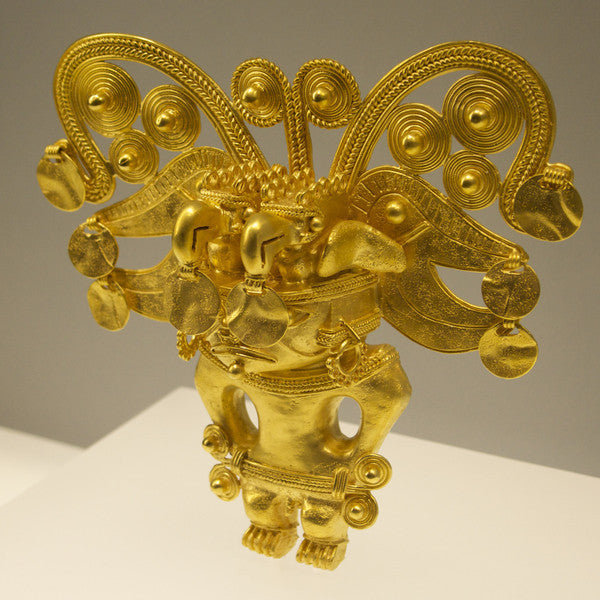 24K GOLD PRE-COLUMBIAN FIGURES
Gold was the preferred metal of our ancestors, it´s yellow tones with an intense shine was like the sun giving light and the source of life.
Metal objects return to the earth as gifts of the gods. It takes the form of the bird-shaman who flies through the middle, upper and lower worlds. It also adopts the posture of the seated shaman who in his hallucinatory trance, reveals the secret of the cosmos and controls the forces that regulate life.
All our figures are replicas of archaelogical artifacts such as shamans paraphernalia, poporos and representations like the Muisca raft found in the colombian territory crafted by indigenous people from 1600 BC through 1600 AC. These pieces are 24 karat gold plated. Made by the only authorized manufacturer of the Banco de la Republica de Colombia to make exact reproductions of the original pieces they have in custody at the Gold Museum (Museo del Oro - Bogotá).